Home
/
Why Xinthesys
---
Workflow management is holding you back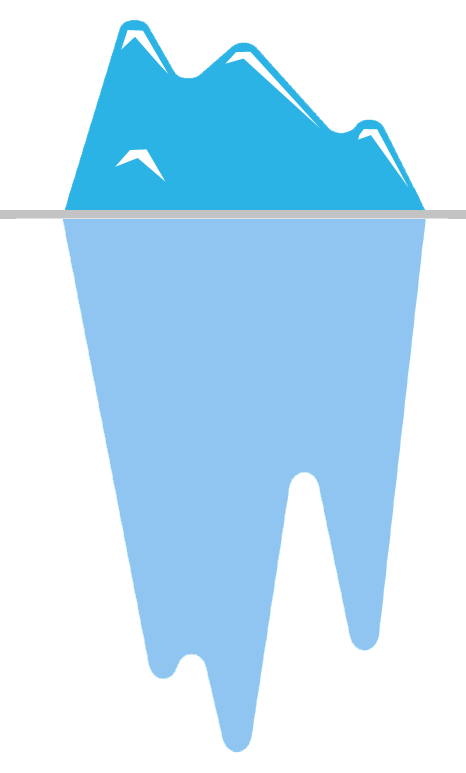 One only need look at the billions of dollars of SEC fines each year to see that financial institutions are struggling to track and report data to meet their regulatory and internal reporting needs. But regulatory fines are the tip of the iceberg in terms of the impact of your business being unable to easily manage data workflows.
Business interruption and losses
Inability to launch new products
Delayed response to market conditions
Challenged to proactively manage risk
---
Xinthesys makes workflows easy
Xinthesys' platform enables business users to easily create, test and deploy new workflows to meet regulatory and internal needs.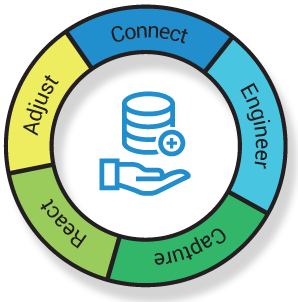 Connect: Connect your disparate data sources to the platform using secure APIs. Easily connect both new cloud legacy systems and databases.
Engineer: Configure your data to meet and transform your business needs. Apply off-the-shelf workflows for standard industry reporting or self-configure for custom reporting.
Capture: Automatically store all trade data in a dedicated transaction and event location. The platform supports all private and shared clouds as well as on-premise preferences.
React: Configure alerts for specific events or thresholds. Reliably determine in real-time if your governance processes and regulatory requirements in compliance.
Adjust: Adapt your processes and thresholds in real-time to meet new market conditions. Effortlessly conduct scenario analysis on potential changes before deploying changes.
---
Xinthesys offers two functional options
Off-the-shelf data workflows
Leverages preexisting, compliance focused workflows for (click each title to reveal more):
SEC Rule 613 Consolidated Audit Trail Reporting
Xinthesys's Rule 613 product is a full stack solution built to publish reports to the CAT Utility and communicate with your front- and middle-office systems. It collects all order event data in native messaging formats, configures it to a unified data model for multi-application usability, and further configures CAT specific message fields to the CAT data model. It publishes the report, receives the exceptions file, and manages the correction/resubmission processes. We maintain a full audit log with state recreation and market reconstruction capabilities, in a regulatory compliant datastore.
SEC Rule 605 Trade Statistics Reporting
Xinthesys's Rule 605 product enables you to view your Market orders, Marketable limits, Inside-the-Quote Limits, At-the-Quote Limits, and Near-the-Quote Limits on a daily, month-to-date, or historical basis for single stocks or aggregates. The product includes an easy drill-down to the market data level to investigate all results, including price improved and disapproved trade or slow executions. All order and trade data is archived from the beginning of a subscription, providing easy access to historical data when questioned by regulators.
SEC Rule 606 Order Routing Reporting
Xinthesys's online Rule 606 report identifies the percentage of order-types routed to the NYSE, NASDAQ, regional exchanges and Options exchanges and incorporates documentation of the routing relationships each firm has with its executing venues. All order and trade data is archived from the beginning of a subscription, providing easy access to historical data when questioned by regulators.
SEC Rule 611 Inferior Price Reporting
Xinthesys's online, interactive, trade-through 611 product identifies trades executed at an inferior price. Trade-through details are organized by order type, with accompanying Level 1 and Level 2 market-data to facilitate research. Excluded transactions are tabulated and presented with accompanying exclusion criteria for clarification purposes. The trade-through function is organized in an intuitive, easy to navigate format, to accelerate research, comply with regulation, and limit market exposure. From this function, information may also be easily exported for archiving, internal reporting, compliance, or other purposes.
Off-the-shelf workflows are offered through a managed services model, where Xinthesys hosts the data and provides a white-gloved data integration support.
Client-developed Workflows
Use the same Xinthesys platform to create your own proprietary workflows. As a software-as-a-service solution, clients can easily create workflows to meet their own internal governance frameworks as well as to build new products. A full range of dedicated and hybrid cloud storage options are available for client needs.
---
Our mission is to end your data challenges
Make data workflow management problems a thing of the past. Whether it's creating comprehensive trade stores or simply finding a better way to connect and manipulate your organization's data, our mission is to make it easy, cost effective, and scalable for your business today — and in the future.
Xinthesys was founded by a team of senior technologists who have spent over 20 years solving these data challenges in some of the largest financial institutions in the world. Frustrated by the complicated and rigid approaches, the team founded Xinthesys to provide a unique, agile, best-in-class data workflow solution.
---