Compliance & Risk
Professionals
Real time data governance
and oversight
Oversee your businesses' level of governance and regulatory compliance instantly. Direct your resources and remediation activities based on data, not just intuition.
Take the pressure off
Rest assured that you're applying industry best practices across all regulatory domains and immediately answer regulatory queries with ease.
Regulatory reporting
within weeks, not months
Connect your data to our data workflow platform and tap into our pre-configured reporting suite to quickly run standard SEC reporting.
Stay Independent
With the most recent technological advances in big-data storage, you can connect directly to trading flows or work in a batch processing context.
Operations
Professionals
Say goodbye to large,
high-risk data projects
Connect your data and access pre-configured workflows – or easily create your own. New reporting, new products are suddenly easy.
Build agile data capabilities
Set your business up for success with an agile platform that can easily flex for new data workflows to meet your regulatory and business needs.
Spend more time innovating,
not renovating
Give your business stakeholders the tools they need to design new data-driven products to differentiate your business.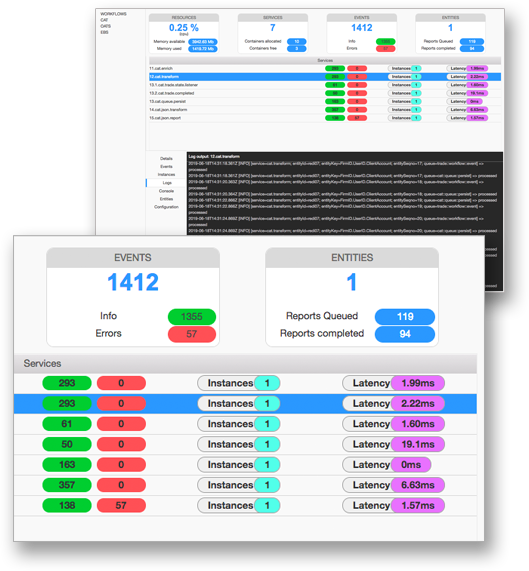 Technology
Professionals
Deliver value, not risk,
to your stakeholders
Bring enduring value to your business, empower your employees to generate revenue, and cutoff high-risk projects.
Transform your data,
no matter where it resides
Seamlessly connect, engineer, and adapt data within your existing architecture. Leverage one centralized interface and embedded trade store.
Future proof your architecture
Engage with our agile platform to build an agile technology stack that provides highly flexible layers to easily accommodate your current and future systems.